Tripawds is a user-supported community. Thank you for your support!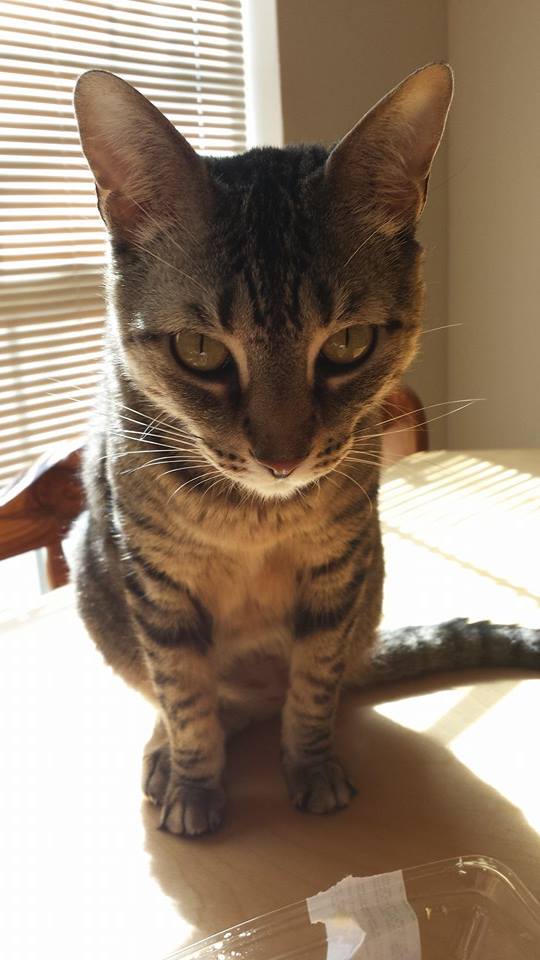 As you can see, having 3 legs does not stop me from jumping on the table when Mom brings home sushi!
(And, NO… she didn't share!  Does that look like the face of a cat that actually got to eat sushi?)  
Anyway…
I'm as well as ever.  I'm 10 yrs old and going strong!  Take that, VAS!!!  
We still have the orphan kitties.  They are almost a yr old.  Thank goodness, they are starting to calm down a little.  I don't even mind sharing a nap with them.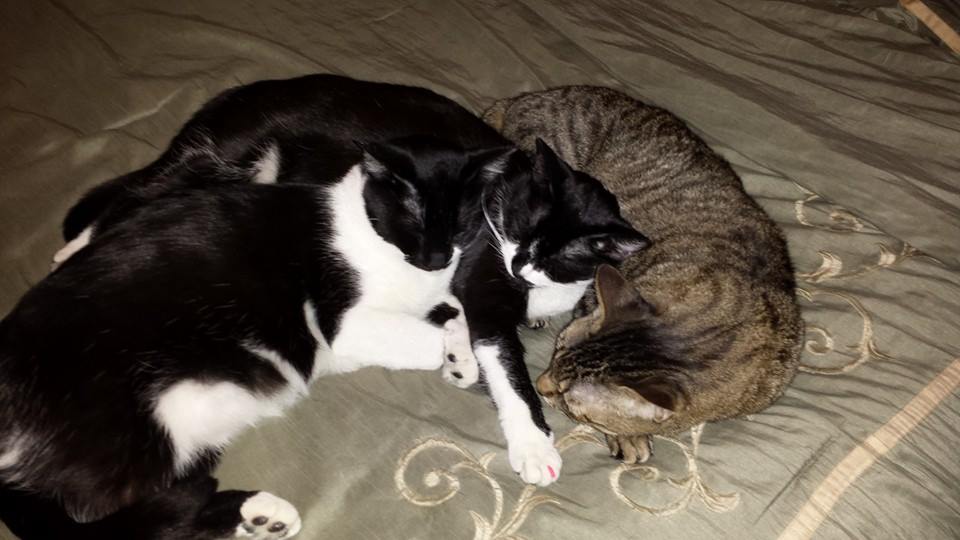 I just realized that I didn't share what the crew and I put together for Mom on Valentine's Day.  lol  Imagine the effort and coordination something like this required… of course, I was the mastermind.  😉  Mom found this in the litter box on Valentine's Day.  She was so excited that she screamed for everyone to come look and bring the camera!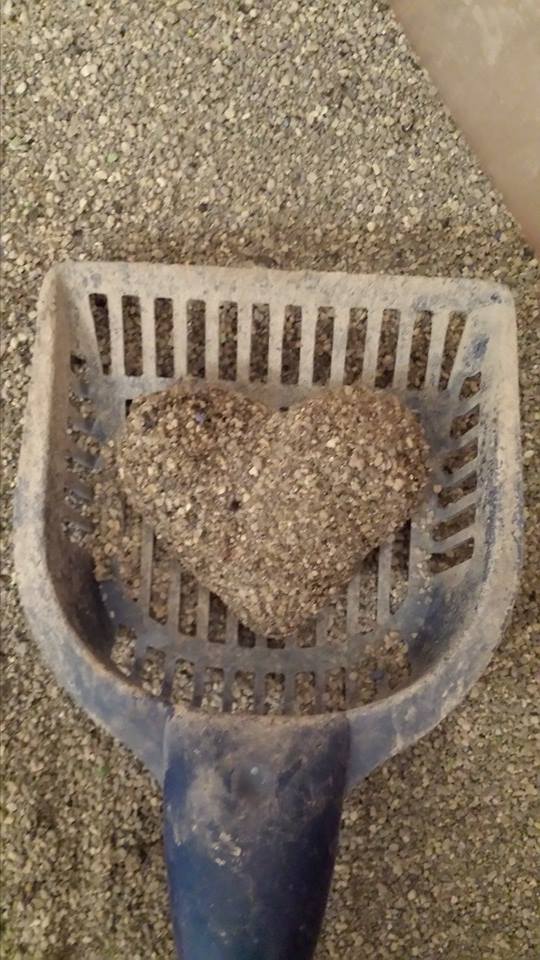 What can we say?  We love our Mom!  lol
As I get ready to celebrate my 2 yr ampuversary, I'd like to know… what are some things you'd like to see from me or questions you'd like to have answered?  This 2 yr mark is especially PAWESOME because it will make me a LONG TERM CANCER SURVIVOR!   That is BIG! I've already made it a year longer than the vet thought I would and even managed to help inspire some changes in the way local animals are being treated.  It's been an amazing 2 yrs.  
I hope you are all doing well out there.  Wishing you all the best!