Tripawds is a user-supported community. Thank you for your support!
I knew choosing palliative care would be hard…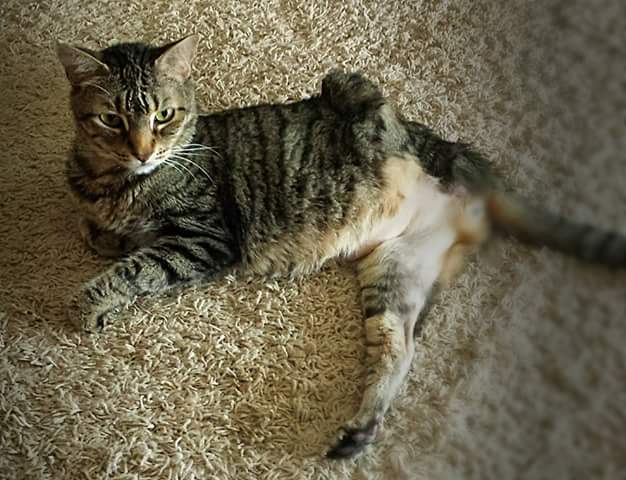 I just didn't realize how hard it would be until I actually started having a physical decline. It was subtle at first. Now, I have a mix of good days and bad. Like the last couple days – my siblings have been treating me different. I wasn't eating much. (I'm starting to lose weight.) I barely groomed. I stayed on the couch. My eyes were dim. Mom picked up on it quikly and set out to perk me up. She treated me to some boiled chicken and a good brushing. She put the other cats in another room for a while, giving me the run of the house and all of her attention. When she saw that I was feeling better yesterday, we went outside! I've been an inside only kitty for the last 13 years, so that was big. The breeze was against my face and I had to sniff all the flowers on the porch. It wasn't long till I was ready to go back in, but I've been back to my old self ever since. We know there will be more bad days ahead, but right now the good ones outnumber the bad. The tumor keeps growing. It's all down my side and down around my belly. I don't hop around as easily. Mom tears up sometimes, but we're still making some great memories.