Tripawds is a user-supported community. Thank you for your support!
I'm a little mad at mom this year.  She refuses to put up an actual Christmas tree because she thinks the 3 adolescent cats will destroy it.  Ok, so she's probably right.  Still!  I was really looking forward to curling up under the tree on the velvet tree skirt with all the pretty lights.  =(  Oh, well.  Maybe next year!  This is what mom came up with on our mantel (so, I guess we DO technically have a tree)…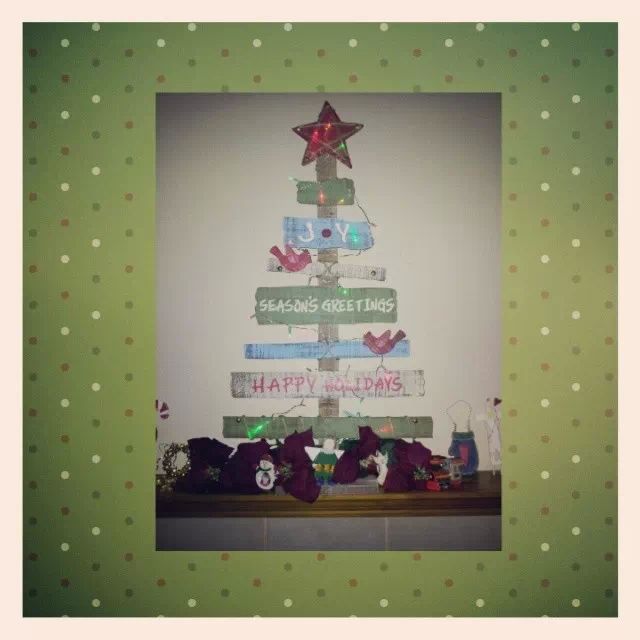 Sure hope Santa Claws likes it and leaves some toys and nummies when he comes!  I wonder if I can bribe him with some of my catnip?